Description
… I Love You Thiiiiiiis Much!
The fifteen images of this book unlock the fantastic world of unconditional love and how it can be expressed. From one image to the next, your child tries to guess how much you love her or him. This story goes beyond the world of imagination and metaphors. Finally, the real secret is revealed and you find out how much your child loves you.
This perfect personalized gift can be offered on his/her birthday, at Christmas or on any other occasion. Express your unconditional love!
Sample page — Click to go to the Preview page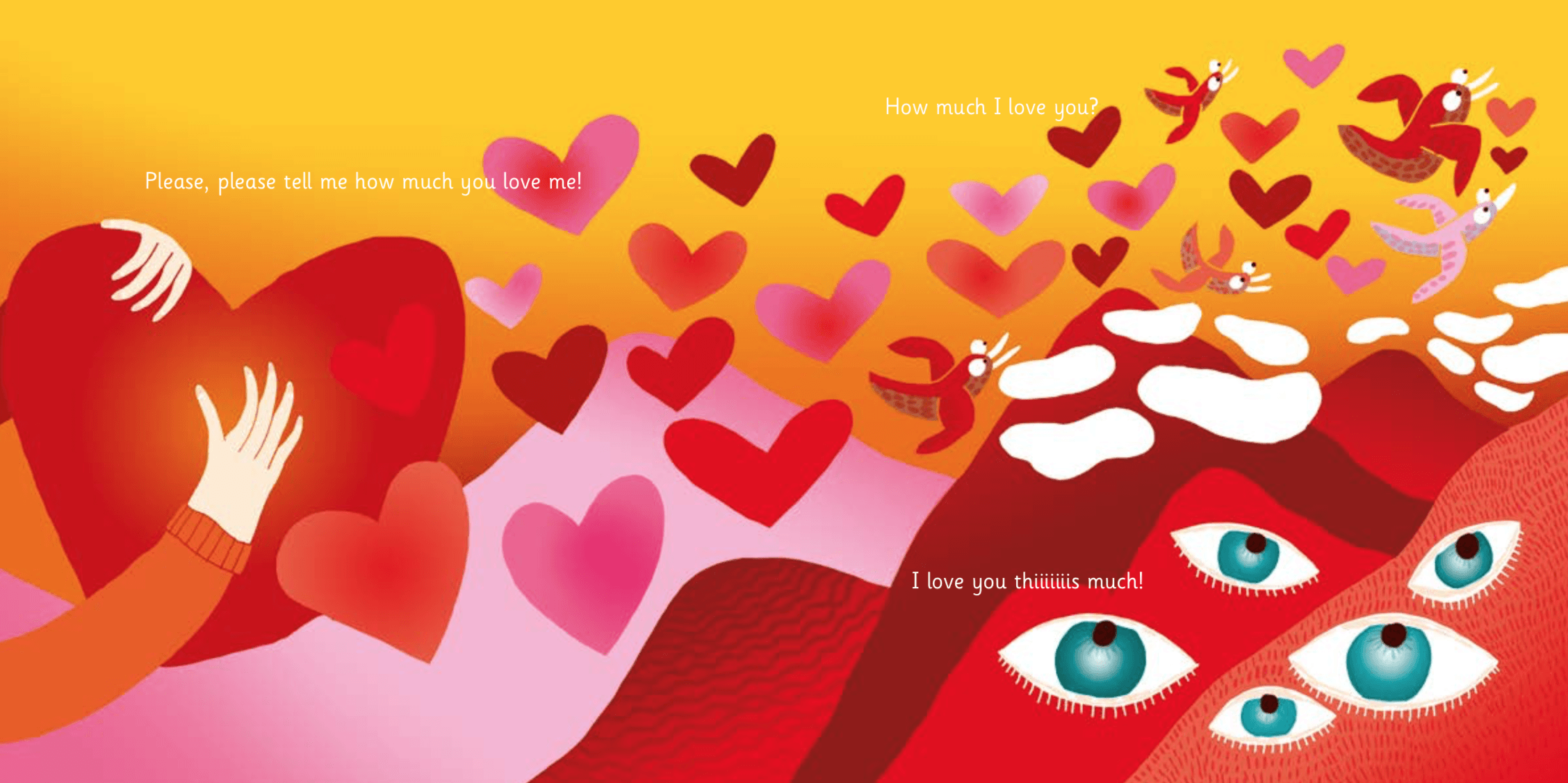 Book size: 21 X 21 cm – 8,5 X 8,5 inches / 36 pages